By 1912, the project for the construction of the metro was validated. But the revolution and the war delayed the project. In 1931, the metro becomes a priority and will quickly make the pride of the Soviets.
Four years later, the first line was opened: Sokolniki stations at Park Kultury. The metro since has continued to develop, and the years
1950 marked the end of the construction of the koltso, the circular line. It is also on this same line that we find the most beautiful resorts. Today, there are more than 170 and every year at least one new station is born. Stalin wanted to make this subway a propaganda tool and did not skimp on the means. Marble, granite, mosaics were the main materials used. It is even the marble of the Cathedral of the Holy Savior which served to enrich the walls of some stations (among them there is the station Kropotinskaya).
It is the most beautiful and richest metro in the world, but it is undoubtedly one of those that attracts the greatest number of travelers. He carries more than 7 million a day. The subway served several functions, and in addition to the congestion of marshrutki and buses in the 1930s, at the time of the war it served as a refuge for aerial alerts.
It has also been built in depth, you will quickly realize by the length of the escalators. Frank Lloyd Wright, a famous American architect, is reported to have returned from a stay in Russia: "The Moscow metro sweeps the New York sewer level."
Béloruskaia:
Mayakovskaia :
The emblematic escalator: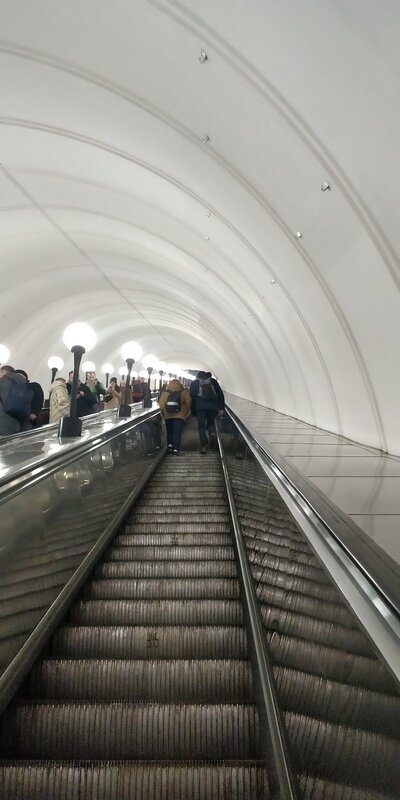 Partisanskaya: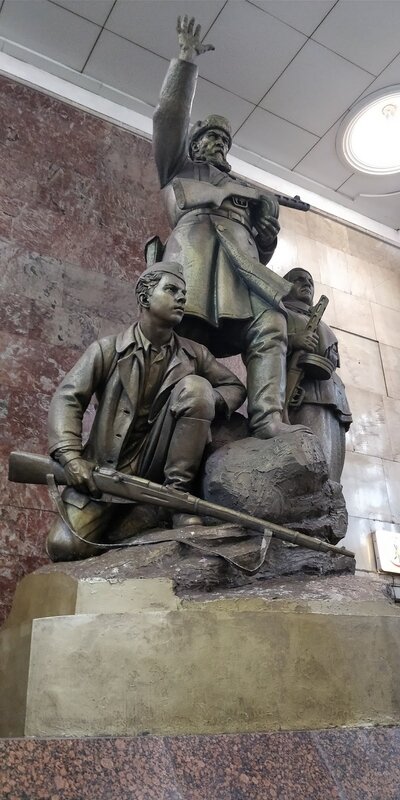 Novosloboskaya: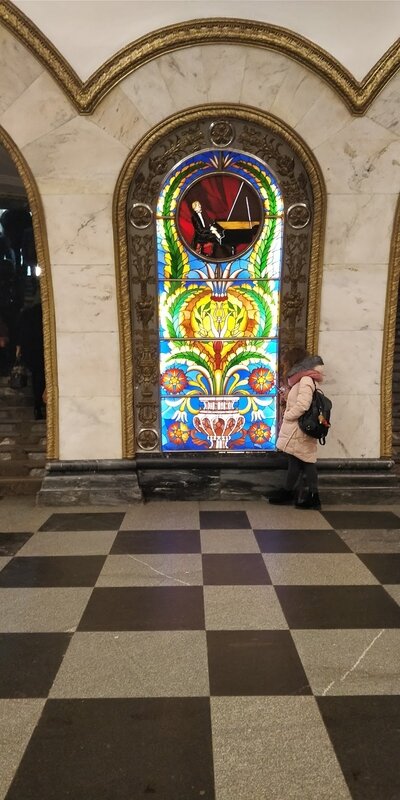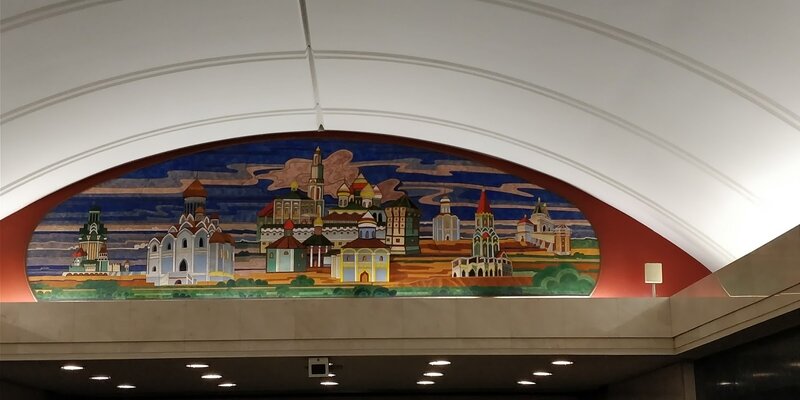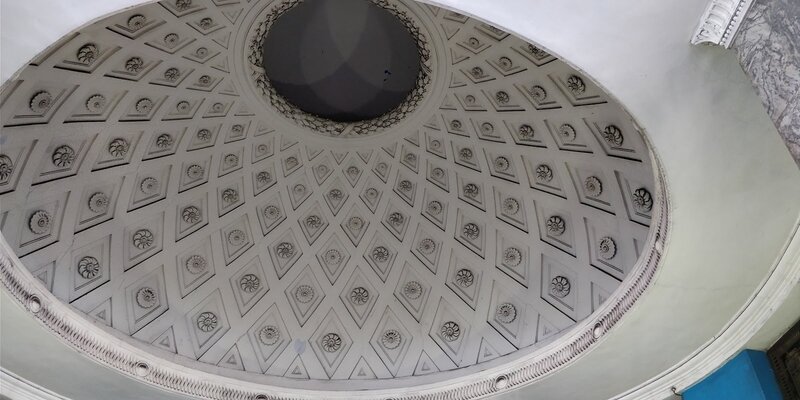 Komsomolskaya: